Earth Rising is an immersive VR and PC game that lets you build and launch CubeSat satellites, while learning about their components and functions. Take on the role of a engineer with a mission to deploy as many CubeSats as possible, gathering resources for future space flight development. Experience the thrill of constructing realistic CubeSats with over 20 components. Get ready to embark on a captivating space exploration adventure with Earth Rising!
Šibenik locals and their guests can try their hand at using bows and arrows, defend Šibenik and its fortresses from attacks, escape from the dungeon to the fortress, or participate in a race set in past centuries. These VR games offer future visitors to the fortresses a new, contemporary experience of their visit. By applying new technology to heritage interpretation, visitors have a fun and interactive way to learn and inform themselves about the history of Šibenik, with a special emphasis on the development of the Šibenik fortification system and its use throughout the centuries.
Dabrica Darka – Growing up on a safer Internet​
Not only are these educational games designed to be fun and informative, but they have also received support from the tech giant, Google LLC. Through the generous funding from Google, we proudly present the "Dabrica Darka" series – a collection of captivating and interactive games optimized for WEB GL and school tablets.
 Join Dabrica Darka on these thrilling adventures, backed by the technological expertise and commitment of Google and Associates in learning association!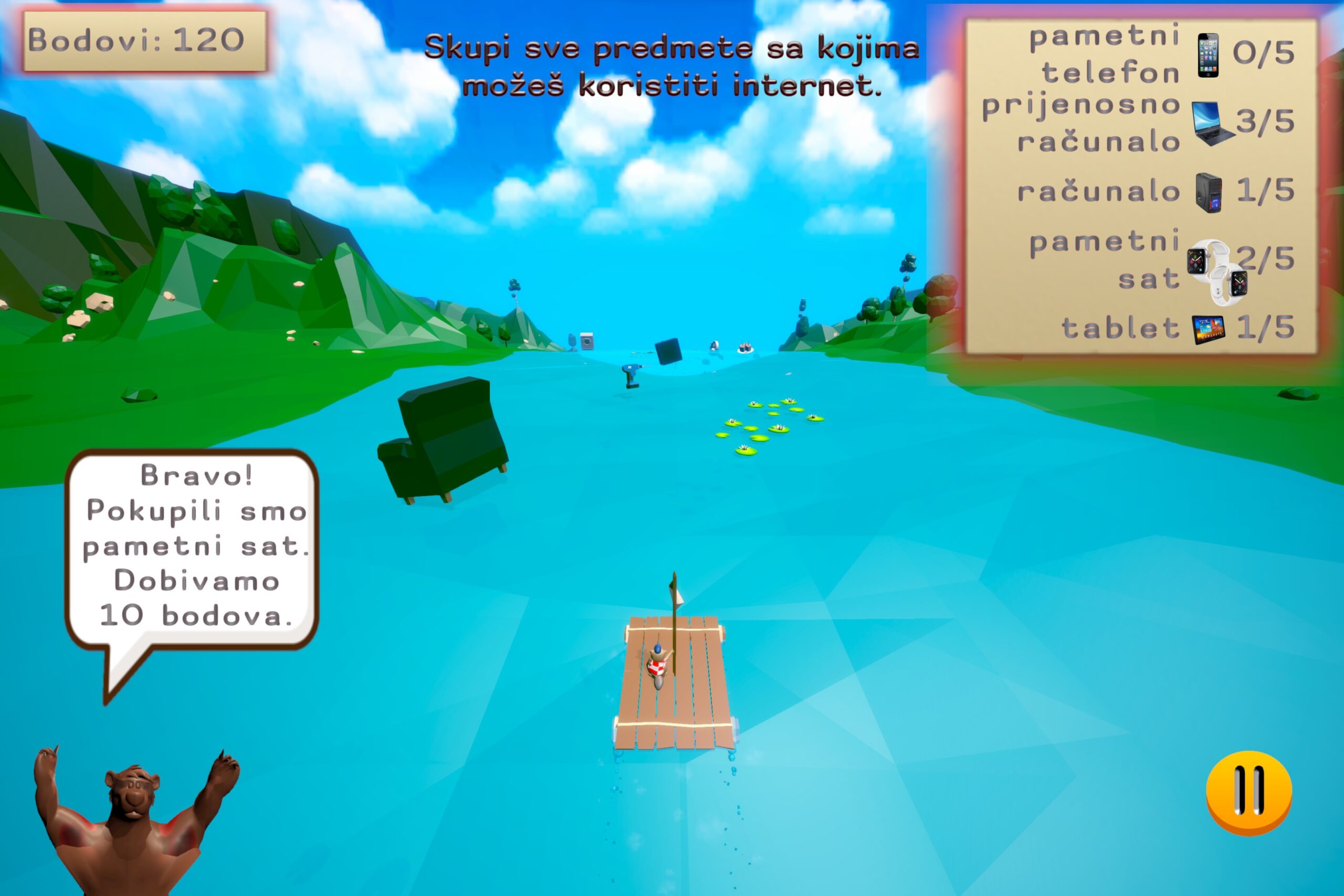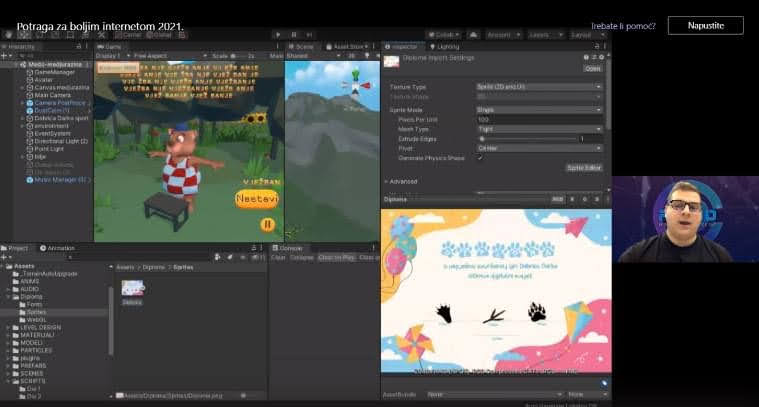 VR Galactic Guardian: Gyroscope
Join us on an extraordinary intergalactic journey with us in our thrilling space combat game! Assume the role of a skilled space soldier, thrust into the heart of an intense battle against waves of aggressive alien spaceships. Brace yourself for non-stop action and adrenaline-pumping excitement as you protect your spacecraft from the relentless onslaught of enemies.
In this unique game, the controls take an innovative approach, freeing you from the usual constraints. Thanks to the gyroscopic device spinning 720° on its own, you'll have unparalleled command of your spacecraft, effortlessly navigating through the chaos of deep space.
Get ready for an unforgettable adventure!
ANIQ d.o.o.  has developed a video game based on the concept of virtual reality in collaboration with the Ministry of Environment and Energy. The objective of the video game is to collect the waste that is scattered around the player and sort it into bins designated for plastic, paper, glass, and metal.The Deputy Prime Minister and the Minister of Construction and Spatial Planning of the Republic of Croatia, Predrag Štromar, as well as the Deputy County Prefect of Sisak-Moslavina County, Roman Rosavec, also tried out the video game.
An informative-educational VR, mobile and PC video game that is making it possible for young people to use the latest technology to learn about waste disposal. Like most things, recycling begins in our homes and urban utility companies, which is why you are playing this video game in your home and in the city area, collecting everyday waste, and you must put it in trash bins before the end of the game.
VR Escape Room – Origin takes you back to the enigmatic 1950s, where you must unravel the secrets surrounding the sudden disappearance of a wealthy businessman in his opulent mansion. Immerse yourself in the captivating atmosphere of the era, as you meticulously examine every clue and unmask the truth hidden within the shadows. As the detective, you'll find yourself standing at the grand entrance of the magnificent mansion, ready to embark on a thrilling journey.
Are you ready to experience the adrenaline-pumping thrill of VR Bunker Defence? Gather your friends, arm yourselves to the teeth, and prepare to face off against waves of ruthless terrorists in an intense cooperative battle for survival. Communication, teamwork, and quick reflexes will be your greatest assets as you defend the bunker and push your skills to the limit in this unforgettable virtual reality experience.
This innovative application offers a virtual odyssey through Croatia's map, revealing 10 sites brought to life by EU-funded initiatives. Explore the tangible results of these projects as you interact with various locations. Glide along a zipline in national park Krka, a testament to EU investment in sustainable tourism, or engage in a digital Sinjska Alka game, celebrating the fusion of tradition and modernity, all thanks to EU support. With each site offering a unique experience, you'll witness firsthand the tangible impact of EU funding across Croatia, all within the captivating realm of virtual reality.